Used to Treat:
Wrinkled prevention, anti-aging, scar reduction, hair loss and much more.
Price Guide:
Introductory offer $399 for full face – normally priced $499 – treatment includes specialised ampoule, Healite and LaseMD Collagen remodelling mask!
KeraLase introductory offer – $499 per treatment. Buy 5 get 1 free! Includes 6 Healites!
LaseMD
LASEMD is a leading edge cosmaceutical delivery system program for skin care and cure with a laser system (Lasemd Station) and its exclusive cosmeceuticals (Lasemd Ampoule). Both the station and the ampoules are optimized to help the skin condition get better by itself from the inside.
A CDS (Cosmeceutical Delivery System) is the method or process of administering a cosmeceutical compound into the skin to achieve a beneficial cutaneous aesthetic effect. Typical cosmetics have great difficulty in building skin up due to their low absorption rate. The CDS concept was introduced using some form of assisted system to enhance the penetration rate deep into the skin.
LaseMD with KeraFactor Peptide Complex
Designed to be used with the LaseMD, KeraFactor Peptide Complex (KFP™) is a hair and scalp treatment serum containing a unique formulation. This one-of-a-kind topical serum contains five bio-identical growth factors and two skin proteins, essential for hair and scalp skin. Each highly concentrated peptide is individually wrapped in a nanoliposome carrier for enhanced absorption by the skin.
Key Benefits
KeraLase Peptide Complex (KFP™) helps to promote denser, thicker and fuller looking hair and conditions skin for a healthy-looking scalp
Gentle, efficient, and cost-effective treatments
LaseMD enhances scalp microvasculature to complement KeraFactor® topical serum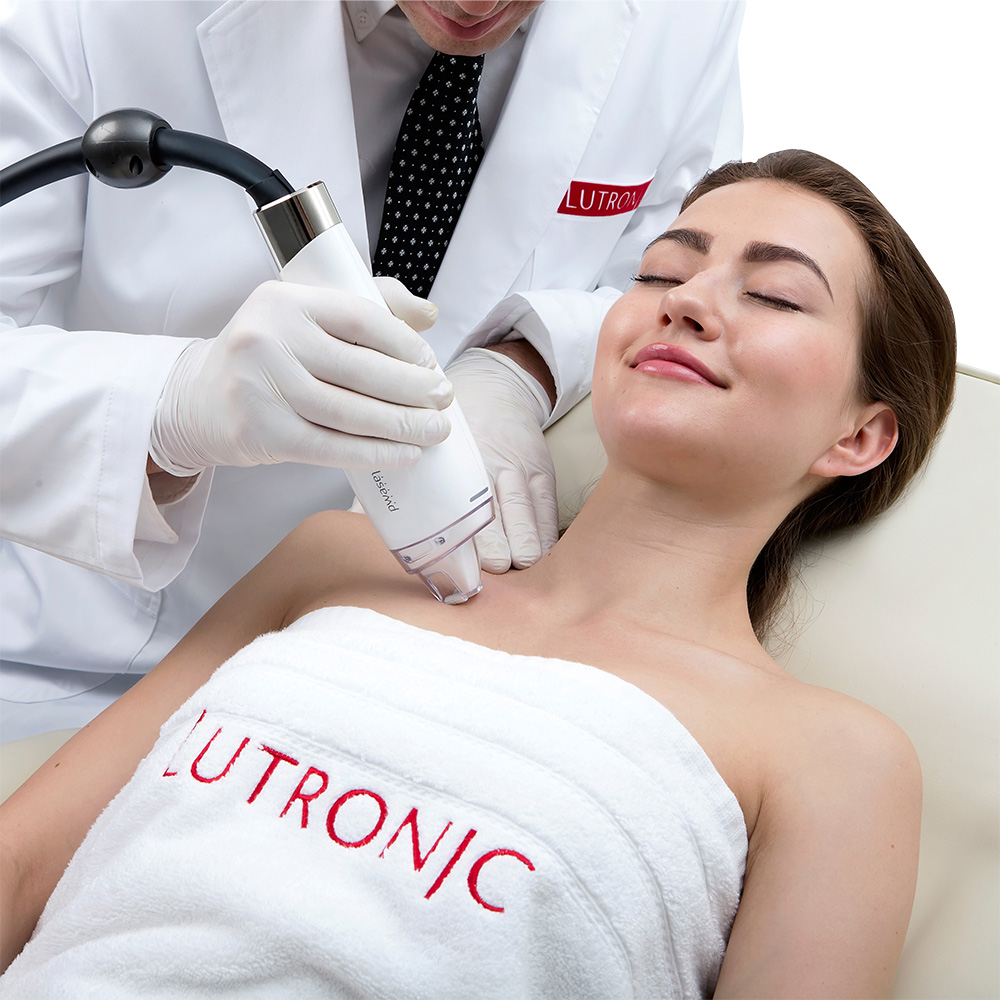 Used to treat:
Wrinkle prevention
Antiageing
Brightening
Whitening
Epidermal Melasma
DE junction Pigmentation
Skin Laxity
Scar Reduction
Feathering
Hair Loss
Décolleté Care
Actinic keratosis
To book your indepth consultation or specialist skin treatment, please call our Lismore based skin and laser clinic to secure your appointment.