Infini 3D RF Micro Needling
Used to Treat:
Reduces or eliminates the appearance of pigment, fine lines and acne scaring, sagging skin and overall rejuvenation.
Price Guide:
$750 per treatment Face/Neck area – treatment includes a LED Healite 830 Post Treatment and Ultimate Recovery full-face mask.
Recommended 3 x Treatments are needed for collagen remodelling and re-epithelization. Remodelling and tightening continues post treatment for up to 18months.
Pay for 3 x Infini 3D treatments and receive 3 x LED Healites 830nm and 3 x Ultimate Recovery Masks  for $2150.00
INFINIskin treatments provide unparalleled outcomes withHigh Intensity Focused RF(Radio-frequency) technology, delivering thermal energy deep intothe dermis to stimulate collagenproduction for impressive results.Achieve the youthful skin you desire,without the surgical downtime. 
How an Infiniskin treatment works

Infini uses your own body's reactionto firm the skin by delivering energydirectly to the dermis through insolatedgold-plated microneedles. This uniqueand innovative technology protects thetop layer of the skin, therefore, allowingtreatments on all skin types, even tanned skin.
Get the Infiniskin you want! Infiniskin treats:
• Fine Lines and Wrinkles
• Tone and Textural Changes
• Scars and Acne Scarring
• Sagging Skin
• Overall Skin Rejuvenation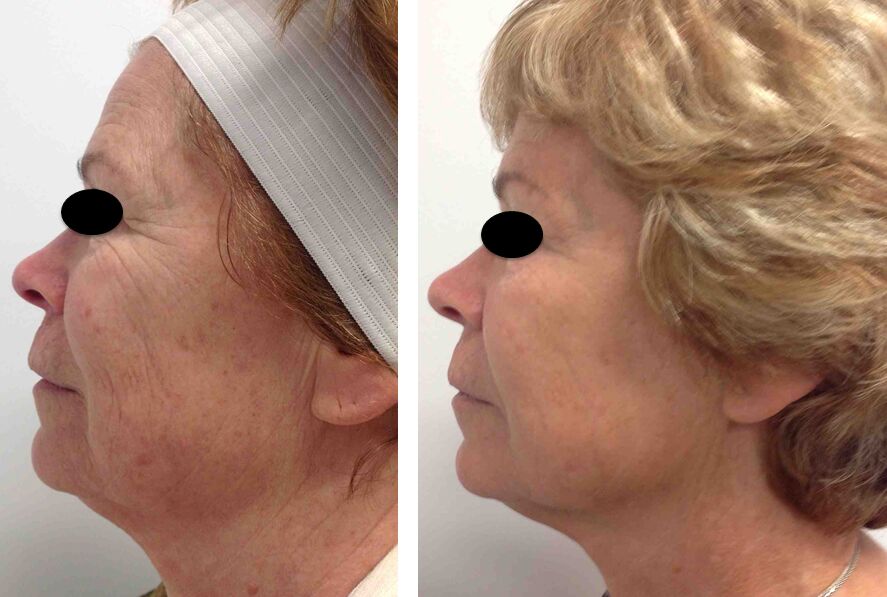 Frequently Asked Questions
How does the treatment feel?
You will feel heat and some pressure. The treatment is tolerable but your physician will work with you to maximize your comfort level. Compared with CO2 lasers, many find the INFINI more comfortable.
How long is the down time?
There is an initial redness and swelling which substantially subsides after 24-36 hours. It can take up to a week for this to completely resolve. Most people resume normal activities within 48 hours.
How long does it last?
Unlike many other procedures, this has long lasting results since it is your own body that is at work. The effects could last for years.
How long after the procedure will I see results?
You can expect to see some changes soon after the procedure. However, your body will continue to rebuild collagen for several weeks after, so you will see improvement over the next six months.
How long does the treatment take?
A treatment can take as little as 15 minutes and up to an hour. Your physician will discuss your goals which will determine the length and number of treatments you will need. Many see results after just one treatment.
To book your indepth consultation or specialist skin treatment, please call our Lismore based skin and laser clinic to secure your appointment.